MailChimp is the gorilla of the email marketing world. I needed an alternative.
With its growth and popularity over the years, the tried-and-true increase in prices and decrease in free-tier plan features has come along with it. We see it all too often in every industry.
Being that i'm getting back to using WooCommerce on an everyday basis with this very site, i needed something quick to get email marketing running, something to corral my contacts, segment audiences, and send out blasts as need be. For free, if possible; but if i had to pay, it'd be reasonable. Something around $10/month.
Going through a few articles after googling, "MailChimp alternatives", i decided to give Moosend a chance. And so far, i am thrilled by it. Note: the link below is my affiliate link for Moosend.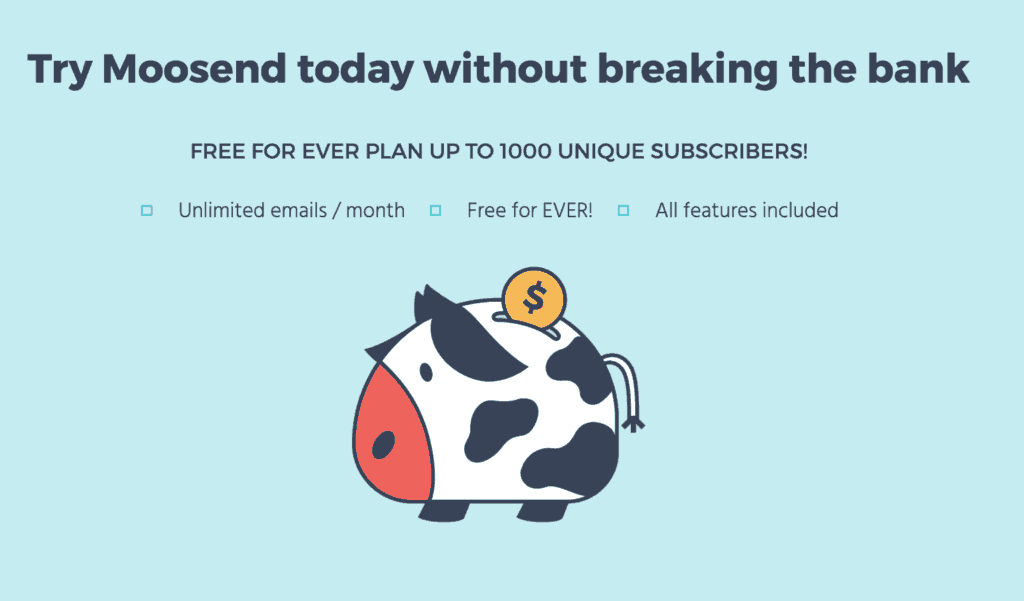 Free forever. Most of the features are included. Landing pages are the only thing i see not in the free tier. Everything else is limited by amount of subscribers. 1,000 in this case, before the paid plans start. No credit card required.
Upon signing up, i loved that it had a MailChimp synchronizer — basically a way to migrate from MailChimp to Moosend — and a WordPress integration via two plugins. The MailChimp sync took maybe four minutes to completely copy my three mailing lists to Moosend. It was as simple as adding my MailChimp API key to Moosend.
Setting up WooCommerce to automatically add customers who purchase something wasn't as apparent upon first glance. I had to set it up via the Automations tab and manually add the triggers. Took a few minutes once i figured out what i had to do.
There's also a Drag and Drop email editor. Email creation is one of the only times i'm okay with drag and drop editors. Emails are time consuming to build by hand, and are prone to HTML mistakes — even for an experienced developer as myself.
So far so good. I'm excited to keep trying out this service. I'll update if anything negative or positive comes along.
I hope this helps you in your MailChimp alternative search.
Cheers and peace.
(Visited 123 times, 1 visits today)
Find Out When New Blog Posts are Published via pop-up when closing this browser tab
If you found this post useful ...